Know Us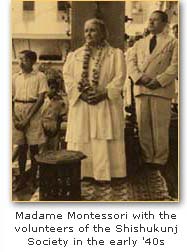 The Shishukunj International School, North Campus, Indore is a Co-educational English Medium Senior Secondary School. It is an affiliate of the Shishukunj International Society, London, which was founded by Late Mr. Indubhai Davey. The Shishukunj International Society, founded in 1942, operates in many countries including the UK, USA, Kenya and Sweden, engaged in child welfare and education. The Society, while having a global outlook, aims to enshrine Indian values in its educational programmes.
Indore's tryst with the 'Shishukunj way' began in the year 1999 with the setting up of the Shishukunj Pre-School. The Shishukunj International School, Indore follows the success of Shishukunj Pre School and then of The Shishukunj International School, Jhalaria Campus that humbly re-defined education through our innovative approach. Shishukunj Pre School produced excellent results in terms of increasing happiness levels and bringing about multi-dimensional development in young children – a fact vouched for by many enlightened parents.
At The Shishukunj International School, North Campus we believe that recognising potential in each child and nurturing it in their formative years lays a resolute foundation to academic and non – academic success. We provide our students  with a holistic environment that stimulates healthy and active development in all spheres. Our carefully curated curriculum instills skill sets right from critical thinking and problem solving to imagination and collaboration amongst students.