Join Us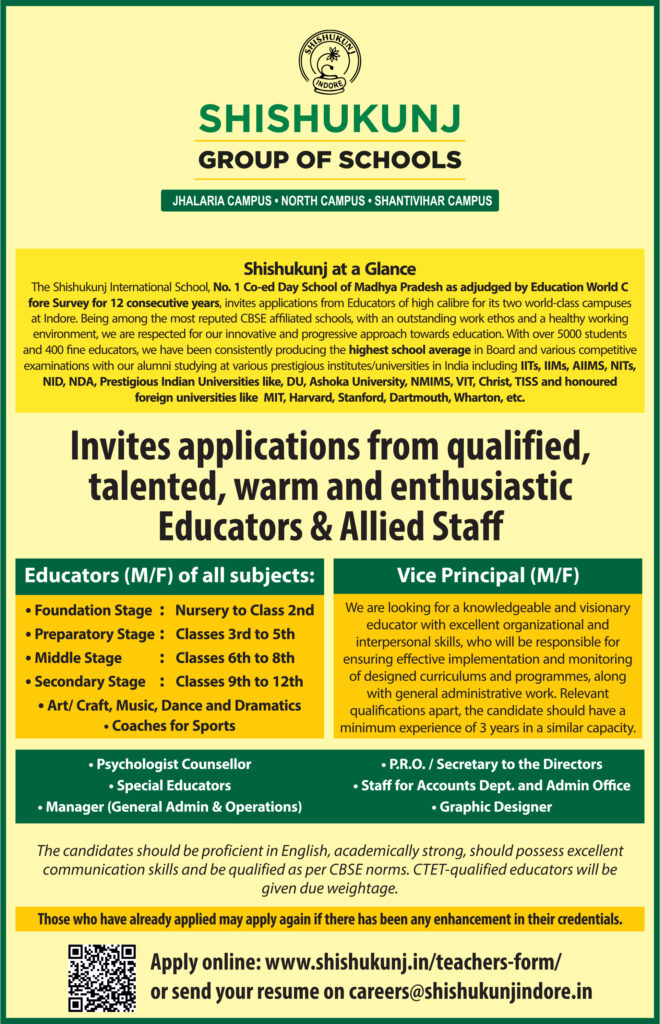 The Shishukunj International School, North Campus, the new campus of Shishukunj Jhalaria Campus, the No.1 Co-ed Day School of Madhya Pradesh as adjudged by Education World C fore Survey for 10 consecutive years, invites applications from Educators of high calibre for its two world-class campuses at Indore. 
Being one of the most reputed groups of schools, with an outstanding work ethos and a healthy working environment, we are respected for our innovative and progressive approach towards education. We wish to strengthen and augment our academic team with educators of high calibre. To this end, Shishukunj welcomes applications from well-qualified and enthusiastic educators with a love for the cause of education.
Please apply by clicking on the button below.