Chandrayaan-3 Activities (Pre-Primary)
Chandrayaan-3 was launched on 14 July 2023, at 2:35 pm and the educators of the pre- primary level applauded its launch, which they viewed live. As the success story of this unmanned craft continued, the children of this level were updated with videos and simple facts pertaining to it. The Nursery children honed their fine motor and spatial skills with 'follow the path' activity. They also put shape cut outs together to create tricoloured spacecrafts during their art- craft period. The Junior KG children attempted an interesting worksheet and the Senior KG created rockets with tangrams.
Parents were sent a note on Google Classroom to view the landing of Chandrayaan-3 with their ward/s and laud the historical moments.
The children of Nursery- Senior KG watched the recording the next day in school. They were also shown a 3D model, which they viewed with awe and cheered this humongous feat. True learning was witnessed when a Nursery child drew the spacecraft on his own on a slate during free play time.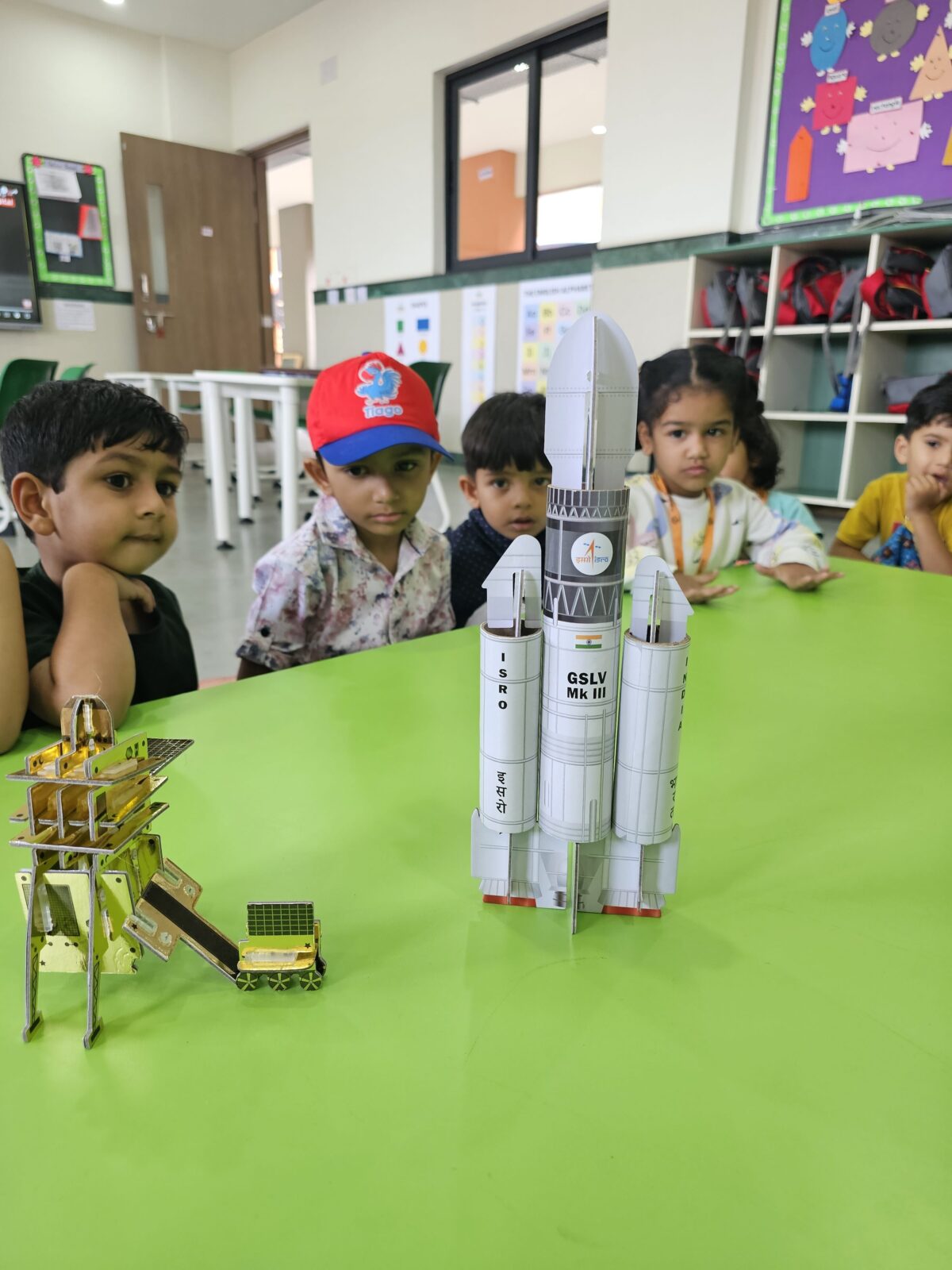 ---
Gallery