INTRAMURAL SWIMMING COMPETITION
"The hardest skill to acquire in this sport is the one where you compete all out, give it all you have, and you are still getting beat no matter what you do. When you have the killer instinct to fight through that, it is very special."
—Eddie Reese
Swimming happens to be one challenging water sport, which instills the spirit of healthy competition and enables one to live a healthy life. So to imbibe this an Intra Mural Swimming Competition was organized for the Shishyans of grades VI to X. The participants were of the four houses: Dhyan Chand, Devi Ahilya, Kalam and Lata Mangeshkar. The chief guests for the event were Honourable Director Mr. Manoj Davey, Respected Principal Dr. Vijay Singh Parihar and Vice Principal Ms. Asha Bhatia. The event began by invoking the blessings of Goddess Saraswati. A motivational speech by our Respected Principal Sir increased the Josh of the Shishyans and inspired the participants to gear up for the challenge.
"You were born to be a player. You were meant to be here. This moment is yours." —Herb Brooks
Various events for the Junior and Senior Boys and Girls. 25 meters Junior and Senior Girls and Boys events, 50 meters Junior and Senior Girls and Boys events, 50 meters relay races both for Junior and Senior Girls and Boys were the highlight of the event.
The enthusiasm and excitement to participate and enjoy the competition was infectious and enveloped the participants as well as the audience equally. The zeal to win and anticipation of the victory of the Shishyans house kept one and all on their toes. The cheer and claps to encourage the participants was very loud. Ten events one after the other kept the pace of the event and everyone on their toes.
The event culminated with the medal distribution by various dignitaries present to watch the event. The overall winner of the Intra Mural Swimming was Dhyan Chand House.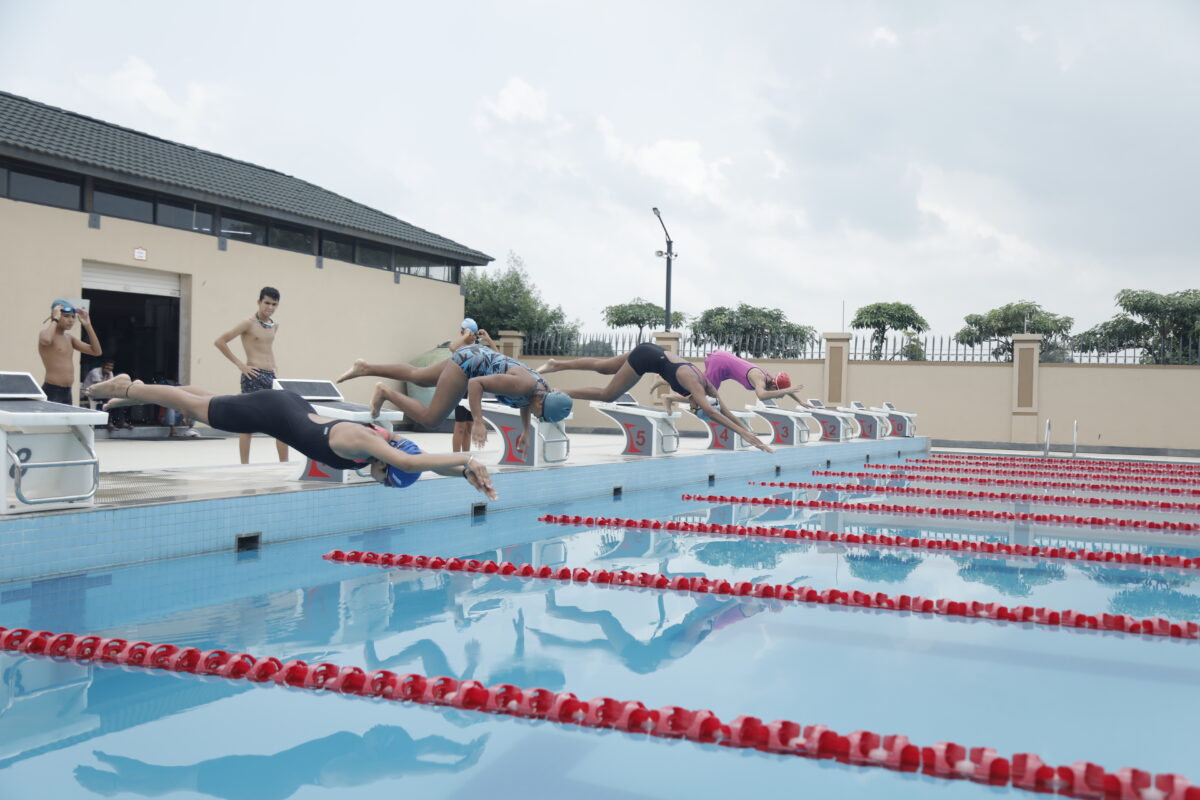 ---
Gallery