Swach Bharat Abhiyaan
The Shishyans of pre-primary classes learnt important lessons on cleanliness. They were familiarized with 'Swach Bharat Abhiyaan' on Wednesday, October 4, 2023 to mark the birth anniversary of Mahatma Gandhi. A cut out of the garbage pick up truck was placed near two dustbins of the apt colours designated to wet and dry waste, and were accordingly labeled too. A tray with wet remains of carrot and cucumber peels was kept near the bins. Children wore gloves and they threw the wet waste in the green bin. Similarly, they carried crumpled waste paper and threw it in the blue bin.
The children recollected the song played by the garbage truck in Indore and some happily sung it.
The children will sweep their classes using brooms and dustpans as an Exercise of Practical Life to groom themselves into cleanliness conscious citizens during the course of the month.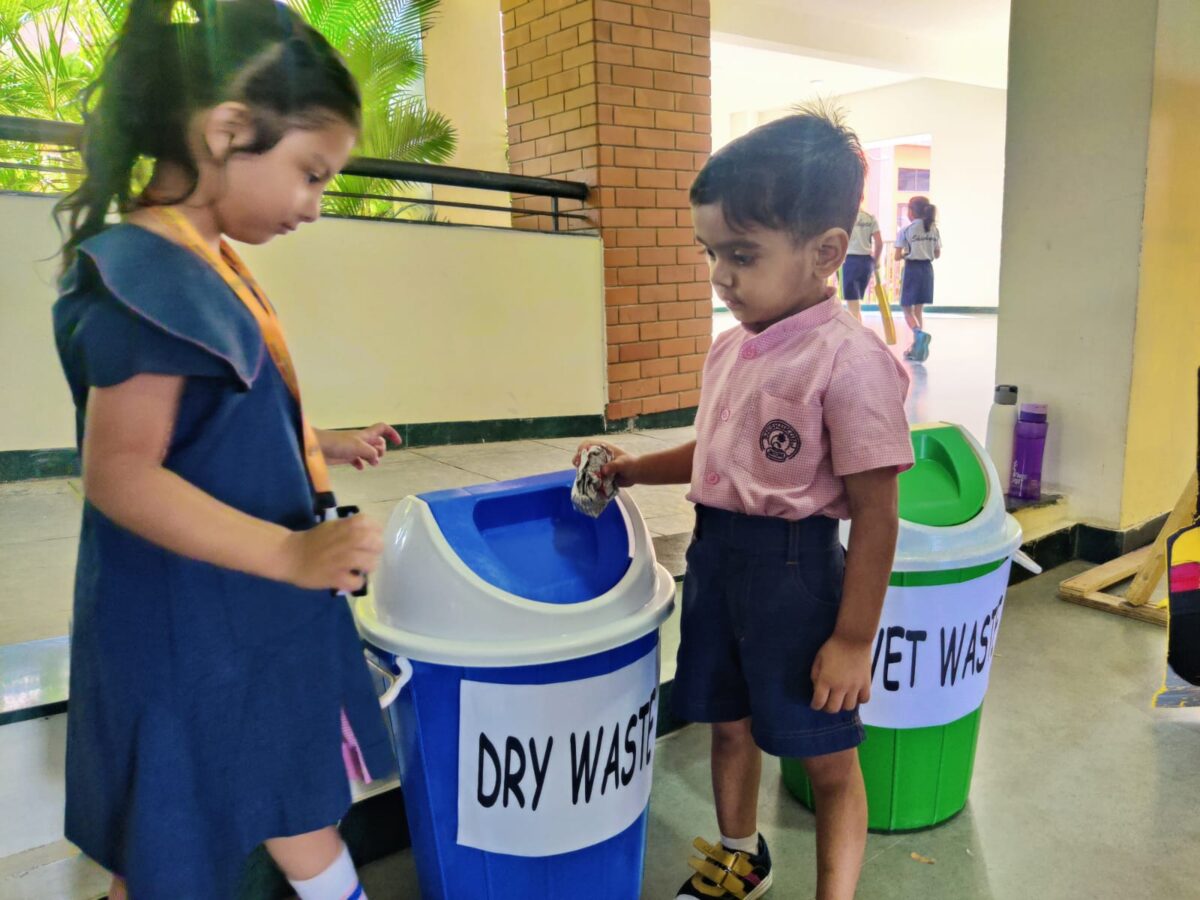 ---
Gallery