Know Us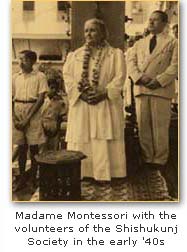 The Shishukunj International School, Indore is a Co-educational English Medium Senior Secondary School operational from the academic session 2005-06. It is an affiliate of the Shishukunj International Society, London, which was founded by Late Mr. Indubhai Davey. The Shishukunj International Society, founded in 1942, operates in many countries including UK, USA, Kenya and Sweden, engaged in child welfare and education. The Society, while having a global outlook, aims to enshrine Indian values in its educational programmes.
Indore's tryst with the 'Shishukunj way' began in the year 1999 with the setting up of the Shishukunj Pre-School. The Shishukunj International School, Indore follows the success of Shishukunj Pre School, that humbly re-defined nursery education through our innovative approach. Shishukunj Pre School produced excellent results in terms of increasing happiness levels and bringing about multi-dimensional development in young children – a fact vouched for by many enlightened parents.
The Shishukunj International School, Indore is a different school of thought. It is a humble effort to evolve a significant education system and institution where every action and thought is student oriented, where personal attention to every student is ensured, where exposure, experimentation and innovation are the key words in the school philosophy and where "learning by doing" is the technique followed. Here,  the obvious focus is the smart shift from "developing memory skills" to "knowledge management skills" so that in coming times students can learn, access, index, retrieve, analyse and use information.  The  school endeavours  to prepare students for life with a mind that reasons, the right attitude and a spirit of goodness backed by solid academic excellence.
Shishukunj aims at giving a safe nurturing environment wherein students imbibe values and  learn to strive towards excellence.
With individual attention paid  to each student, the school strives to live up to its mission: Let Every Bud Bloom.