Shishukunj, A Hub of Super Thinkers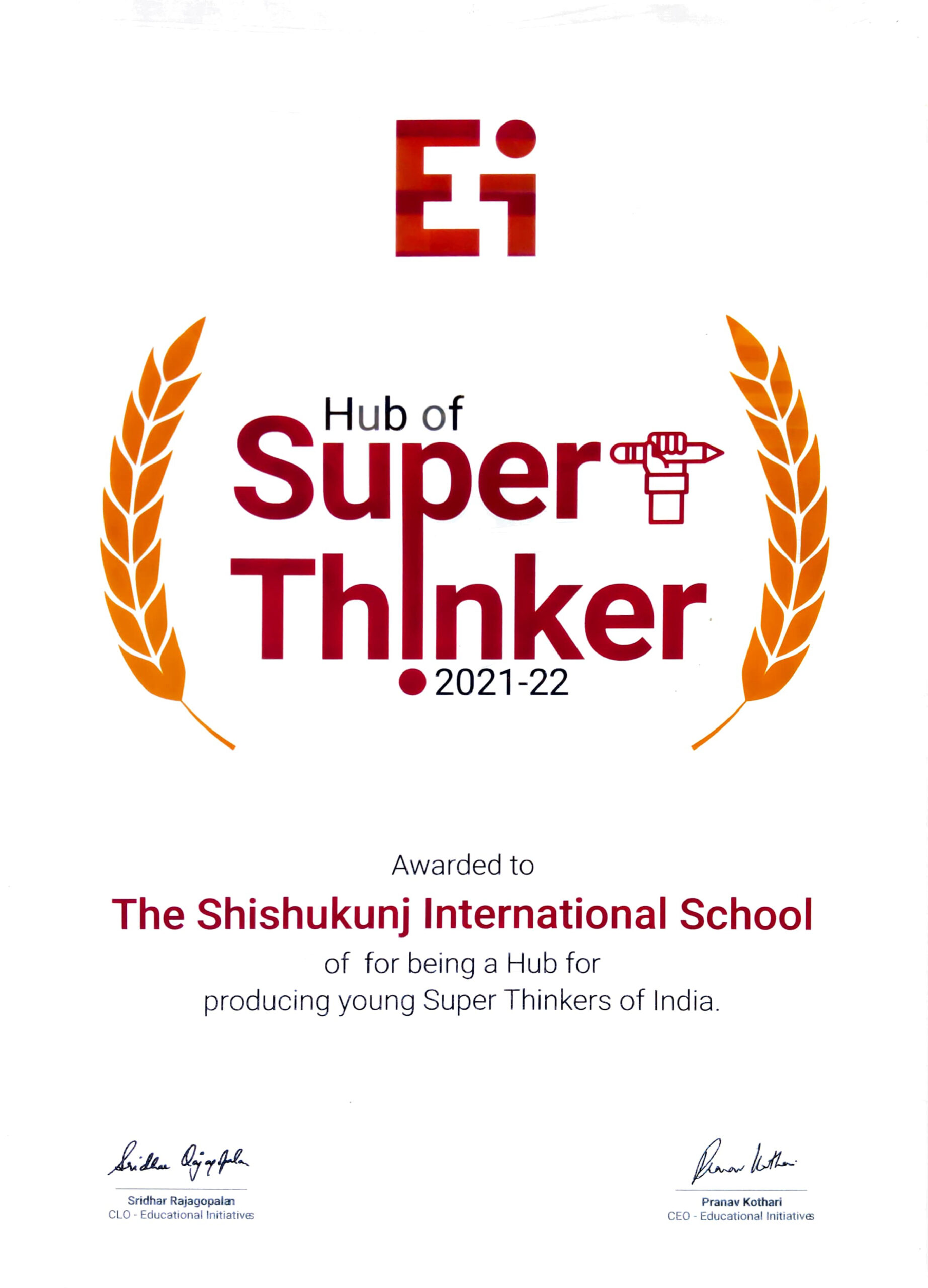 It's time for a rousing cheer as Educational Initiatives has adjudged Shishukunj, Indore as 'A Hub of Super Thinkers'. Shishukunj also received the Zonal Winner Award and a cash prize of Rs. 50,000. 
Ei is an organisation of internationally acclaimed assessment experts, connected to more than 10,000 schools across India. ASSET, Mindspark, EShiksha are some of its facets, providing personalised reports and customised feedback for more than 12 million students. 
Shishyans participating in the search for India's Super Thinkers, with Ei Supertest, have bagged the top ranks at the zonal and national levels. Kudos to the team and our brilliant Shishyans!