Education World Cfore Survey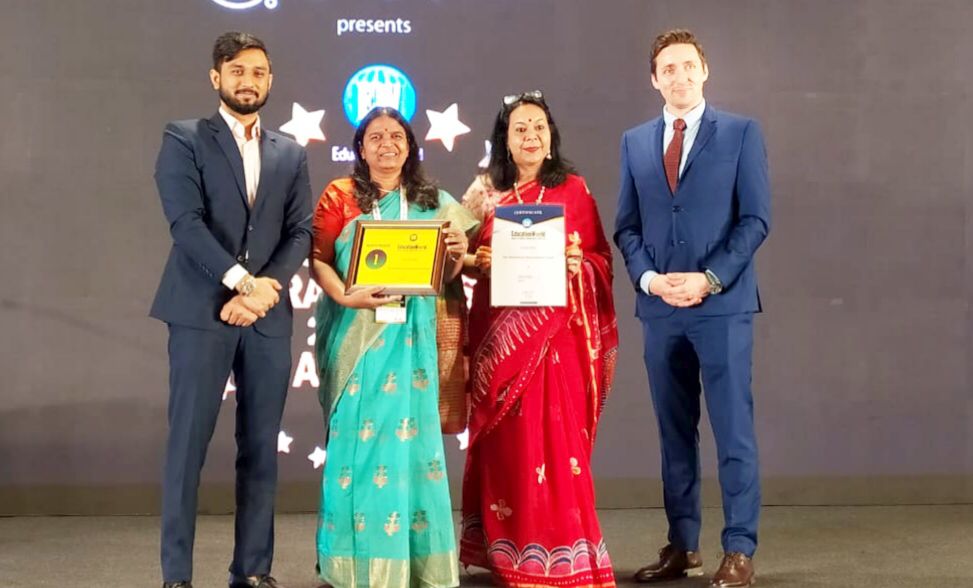 Shishukunj has been ranked as the No. 1 Co-Ed Day School in M. P. by the Education World C Fore survey 2022-23 for the 11th consecutive year! The Education World India School Rankings (EWISR) survey together with Delhi based Centre for Forecasting and Research Pvt. Ltd. (C Fore), rates and ranks the country's best-known primary – secondary schools across 14 parameters of education excellence. EWISR 2022-23 is the largest ever schools rating and ranking exercise in the world. The database of sample respondents who assessed and rated the country's Top 1000 schools is approximately 12,000!
The C Fore survey ranks schools across 14 different parameters ranging from academic standards, the competence of faculty, internationalism, community service, quality of management, life skills, conflict management, school results, infrastructure, sports, etc.
The award speaks volumes of the hard work and dedication of each and every member of the Shishukunj family.
Our heartfelt thanks to all the teachers, parents, and students for bringing laurels to the school, year after year.
Gallery