Amayra Dua creates Transoceana World Record ( USA )
14 year old Shishyan Amayra Dua of Class VIII B created a Transoceana World Record ( USA)  by dancing non stop for 60 minutes on skates.
Kathak is one of the prominent dance forms of Uttar Pradesh in which the dancers convey   stories through rhythmic foot movements, hand gestures, facial appearances and eye work. Amayra did ALL of these on skates and watching her was like magic unfold in front of your eyes. She twisted and twirled effortlessly on skates much to the delight of the audience. She is a glowing example of what one can achieve with hard work and determination.
This is just the beginning, we are sure Amayra will go on further to create many more world records for which we wish her all the best !
Amayra's other achievements include :
World record in Golden book of world record for performing  kathak on skates at the age of  seven on  03 April 2016)
First prize in All India Dance competition 2021 by PESAC entertainment Pvt Ltd
First prize in All India Dance/Drama/Music Festival 2021 by Akhil lokkala cultural organization,Pune
Second prize in National dance competition by Delhi Dance Durbar 2018
First prize in All India Dance competition by Shri's Dance Academy ,  Solapur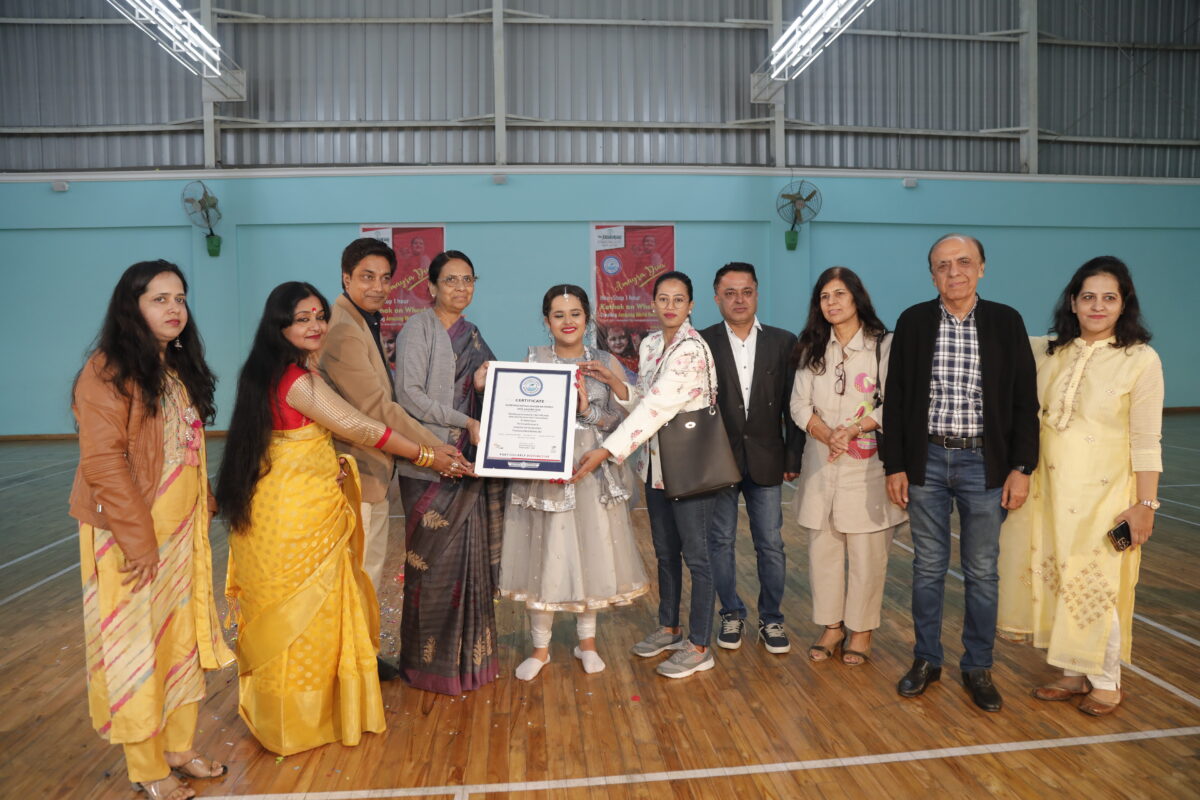 ---
Gallery