Inter House Band Competition on Children's Day
As part of the Fun Fair UTSAV organized for Shishyans on the occasion of Children's  Day, an Inter House Band Competition  was also organized.
Each house put up a 7-10 minute performance and the talent of the students was something to be so  proud of . They sang and played the various instruments with immense  passion and vigour. Everyone in the audience could be seen and heard singing and tapping along with them.
The judges of the event were: Mrs. Meha Davey , Mr. Mukesh Rasgaya and 2 members of the Students Council.
The results were as follows :
First Position:  Narayanmurthy House
Second  Position: Kalam House
Third Position: Dhyanchand House
Heartiest Congratulations to students of  all the Houses for putting up such an exciting show.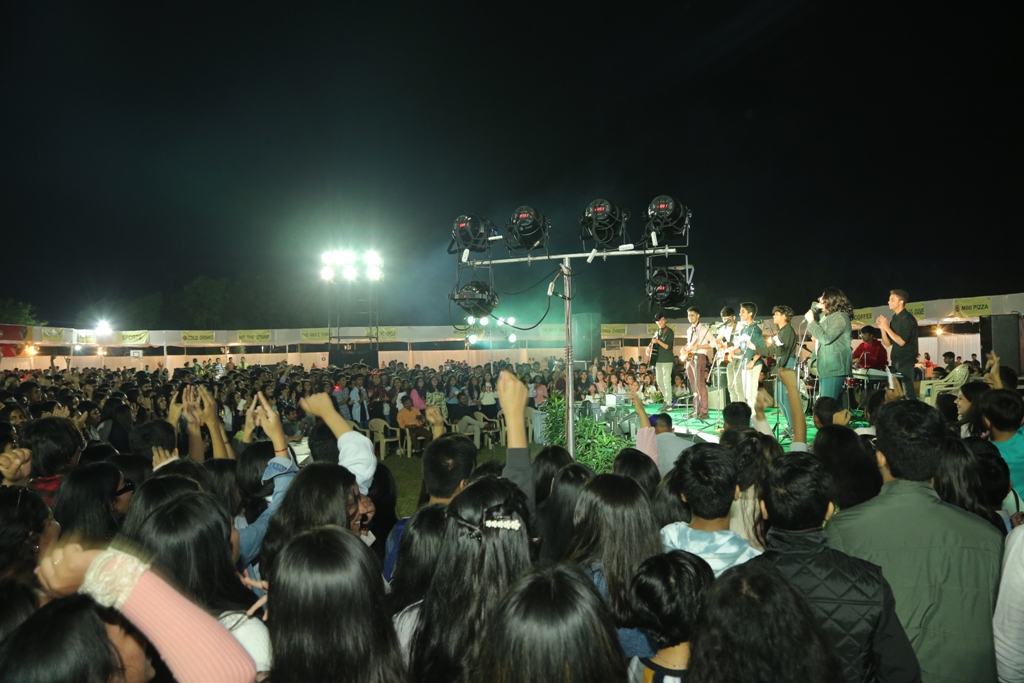 ---
Gallery