Padma Shri Prof. H.C. Verma Visits Shishukunj
The school was privileged and honoured by a visit of Padma Shri Prof. H.C. Verma on August 10, 2022. Prof. Verma is an experimental physicist and has been a faculty at the Department Physics of the Indian Institute of Technology, Kanpur. He has published 130 papers and has written several books on Physics for the school and college level. Moreover, he has developed more than 600 experiments in Physics which can be performed by students. He is the recipient of the Padma Shri award as well as the Maulana Abdul Kalam Azad Shiksha Puruskar.
Addressing the students of Classes IX – XII, Prof. Verma spoke about the importance of thinking in the process of learning. He said that teaching should be such that it motivates and inspires the students to think and find solutions on their own, rather than have access to ready made solutions. He very categorically stated that marks do not define a student's success or failure in life . He emphasized the need to be regular in school and take ones own decisions at all times.
His lecture was followed by a question/answer session in which students asked him a series of questions, which he answered very patiently.
It was a very enriching and enlightening session, not only for lovers of Physics, but each and every one who had the privilege of listening to this great personality.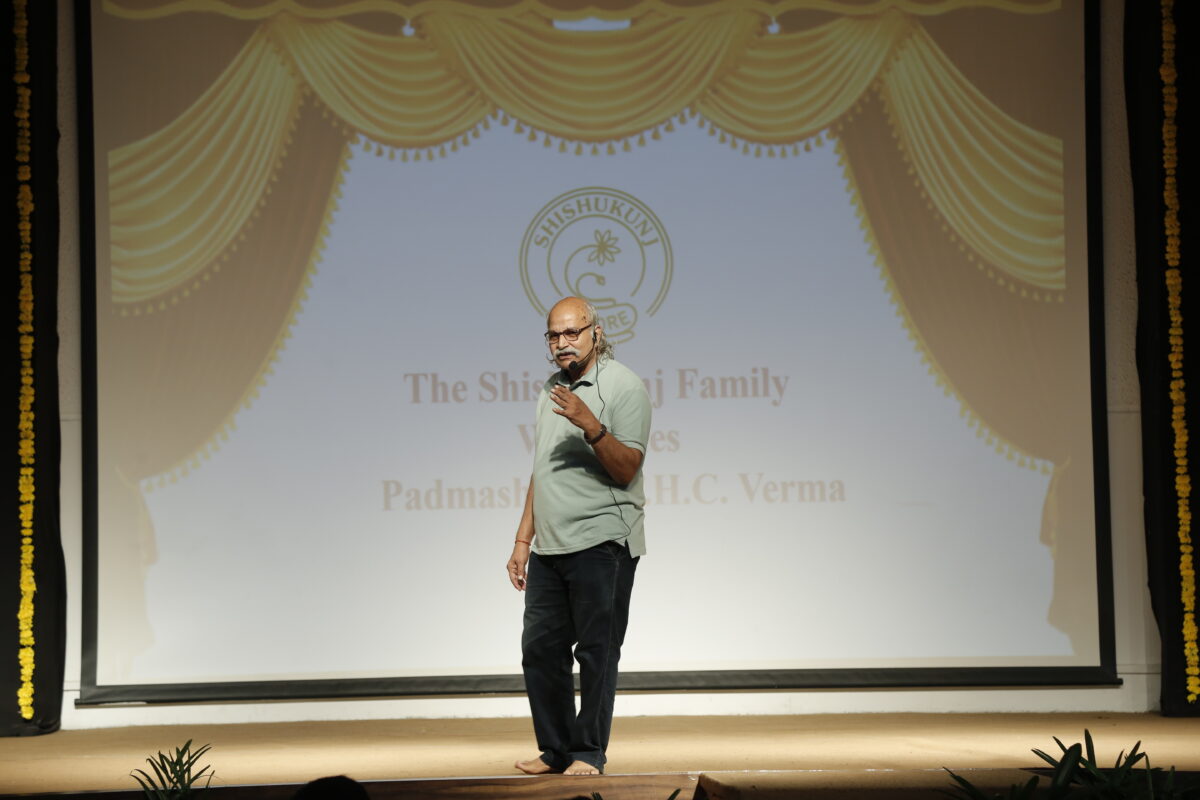 ---
Gallery